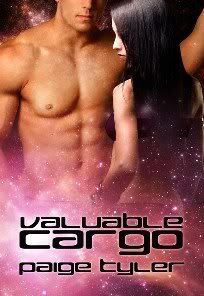 Available at Liquid Silver Books!
They Don't Make Guys Like Him Anymore!
Tanna Aldrick is the captain of a deep space salvage ship in the twenty-ninth century. When she and her all-female crew stumble upon an ancient ship floating in the middle of nowhere, they figure they might be able to find a few valuable tidbits left on the decrepit spacecraft. But what they discover is more valuable than anything they could have ever imagined finding – a gorgeous hunk of a man from the twenty-second century, perfectly preserved in cryogenic suspension. Mankind has changed a lot in seven-hundred years, and six-foot-four, blond-haired, blue-eyed guys like him aren't just rare; they're nonexistent. From the moment they revive him, Tanna finds herself falling for their handsome passenger. As logical as her reasons for not getting romantically involved with him are, however, she still finds herself inviting him into her bed.
Garrick Carlisle wakes up after seven-hundred years in hypersleep to find that everything and everyone he knew is gone. Lost and disconnected, the only thing that keeps him from completely losing it is the beautiful and sexy, dark-haired ship's captain who rescued him.
Tanna isn't the only person interested in Garrick, though. A man like him would bring a high price on the slave blocks on any number of planets and there are a lot of unscrupulous people in the galaxy willing to do anything to get their hands on him.
How far will Tanna go to protect her valuable cargo and what will Garrick do to stay with the woman he has come to love?
Valuable Cargo
by Paige Tyler Click
HERE
to Read Chapter One and Buy Your Copy!